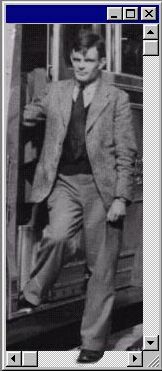 Computer Science graduate student in Dr. Minlan Yu's group at Harvard.
My email address is [my last name] @g.harvard.edu.

Research
The problems I work on can be summarized by one general goal: making very large systems faster.
At Harvard, I am using specialized hardware, especially programmable switches, to do some of the processing that happens on servers. Software is slow but flexible and easy to program; hardware is both constrained and difficult to program... but fast. I analyze the workflow of large distributed systems and figure out parts of their processing pipelines that can easily be offloaded to hardware in the network dataplane.
At Google, I am (until September, 2019) a research intern in the Google Borg team (~ Google Kubernetes Engine) where I am involved in analyzing the resource utilization of Google's public cloud. This work will eventually contributed towards making resource allocation in the cloud faster and service level agreements (SLAs) that are better suited to the needs of cloud applications.
As an undergraduate, I worked on making content delivery on the Internet faster (HotCloud '17), making the flow completion times in datacenters with asymmetric topologies faster (NSDI Poster '17), and the controllers of smart grids reach consensus faster (EPFL, Summer 2017).
Research Publications
cISP: A Speed-of-Light Internet Service Provider
Debopam Bhattacherjee, Sangeetha Abdu Jyothi, Ilker Nadi Bozkurt, Muhammad Tirmazi, Waqar Aqeel, Anthony Aguirre, Balakrishnan Chandrasekaran, P. Brighten Godfrey, Gregory P. Laughlin, Bruce M. Maggs, Ankit Singla.
Arxiv manuscript 2018
A Cloud-based Content Gathering Network
Debopam Bhattacherjee, Muhammad Tirmazi, Ankit Singla.
Usenix HotCloud 2017
DRIBS: Flow Scheduling over Asymmetric Datacenter Topologies
Tooba Ahsen, Fatima Tariq, Muhammad Tirmazi, Ifrah Idrees, Ihsan Ayyub Qazi, Zartash Uzmi, Zafar Ayyub Qazi
NSDI 2017 (Poster)


Biographical Sketch
Muhammad Tirmazi is a PhD. student at Harvard University in the lab of Dr. Minlan Yu. He is also currently working as a research intern at Google in California. His current research focuses on programmable networks and distributed data analytics systems. He works on problems that prevent very large systems from working very fast.
Muhammad got his undergraduate degree from LUMS in Pakistan where he majored in Computer Science. He graduated summa cum laude and was the recipient of the NMF gold medal for being the best ranked undergraduate in the Computer Science department. As an undergraduate, he also worked as a research intern at EPFL, in the lab of Dr. Jean-Yves Le Boudec. During his undergraduate years, Muhammad investigated problems involving datacenter load-balancing, content delivery and webpage optimization. His undergraduate thesis advisor was Dr. Ihsan Ayyub Qazi.
Muhammad's hometown is Buraimi, in the Sultanate of Oman. He enjoys reading detective fiction, and wandering around museums and libraries.